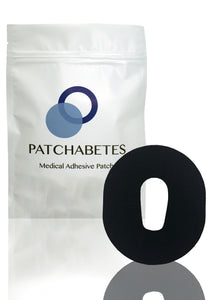 Patchabetes is a strong dexcom overpatch that lasts up to 10 days. Our adhesive patches will stay on strong and give you the peace of mind you can get from a safely protected Dexcom G6.
We've designed an easy application method that allows you to apply the patch without touching the adhesive. This ensures that you'll get the maximum strength and longevity from your Dexcom G6 patch. Visit our How To Use Page for tips on how to make your patch last longer.
Breathable, Quick-Drying Material 
Our waterproof Dexcom G6 patches will last many showers. Pat dry for best results. 
100% Medical Grade Acrylic Adhesive 
Waterproof, Hypoallergenic, Latex Free, FDA Approved
20 Patches